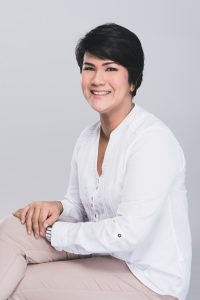 Ms. Azah Yazmin –  MSSc.CounPsy, KB, PA (Malaysia)
Board Member
Azah Yazmin is a Licensed and Registered Counsellor and works as a Marriage Counsellor based in London.  She is the Board Member of Malaysian Marriage and Family Therapy, a member of the Malaysia Counselling Board and recently a member of the British Association of Counselling and Psychotherapy (BACP).
She received her Master in Counselling Psychology from Universiti Kebangsaan Malaysia.  She is also trained in Emotionally Focused Therapy and Discernment Counselling, two modalities she uses in her practise.  She is legally trained in both civil and Syariah and also provides legal information if needed in her counselling sessions.  She gives talks to students and corporations about relationships and legal matters pertaining to marriage and divorce.  Azah has also provided crisis counselling to corporations such as MH17.  Azah hopes to pursue her PsyD in Counsaelling Psychology specialising in marriage and family in the near future.