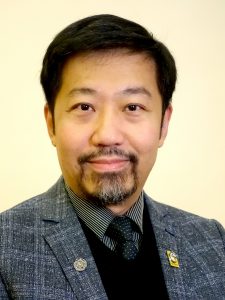 Mr Cheang Meng Wai – M.Coun, KB, PA (Malaysia)
Board Member
Meng Wai is a registered and licensed counsellor and supervisor certified by the Board of Counsellors, Malaysia. He is also an expressive arts therapist and life coach.
He holds a Master of Counselling (University of Malaya) and Certificate of Advanced Graduate Studies in Expressive Arts Therapy (European Graduate School, Switzerland). He is a PhD candidate in expressive arts therapy at the European Graduate School where he is a student of the pioneers of intermodal expressive arts, i.e. Paolo Knill, Margo Fuchs-Knill, Sally Atkins, Stephen and Ellen Levine.
He is the Board Member of Malaysian Marriage and Family Therapy Association (MyMFT).