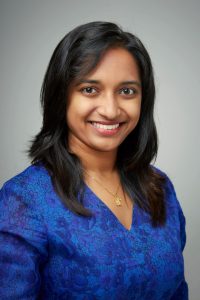 Christine Maryanna Gabriel – LMFT (PA)
Honorary Secretary
Christine Maryanna Gabriel is a licensed Marriage and Family Therapist who has 5 years of clinical experience working with individuals, couples, and families. She is currently practicing at Rekindle Centre for Systemic Therapy.


Christine has experience in lecturing at Taylor's University Lakeside Campus specializing in Family Psychology and Psychology of Intimate Relationships and was invited as a guest lecturer at Monash University (Malaysia), Seton Hill University (USA) and University of Southern Connecticut (USA).


Christine is also the Secretary of the Malaysian Marriage and Family Therapy Association (MyMFT) and a member of the International Family Therapy Association (IFTA). Internationally, Christine has presented at the 4th Asian Academy Family Therapy Conference, Japan (2017), International Consultation Workshop, Japan (2017) and International Family Therapy Conference, Hawaii, USA (2016). Christine Maryanna Gabriel is currently one of the few Licensed Marriage and Family Therapy (Pennsylvania, USA) in Malaysia.