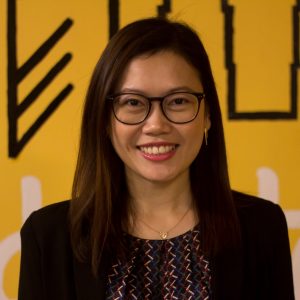 Ivy Tan – MA Counseling Psychology – MFT, KB, PA (Malaysia)
Board Member
Ivy is a Counselling Psychologist and Licensed Counsellor (Malaysia). Her scope of expertise extends to providing counselling support, psychotherapy and behaviour intervention to adolescents and family living with relationship difficulties, social and emotional issues and psychological disorders. Prior to returning to Malaysia, Ivy worked in a non-profit community based health service centre in San Francisco to provide comprehensive behavioural health services to adolescents, at-risk youth and low income families where she conducted individual therapy, family therapy, group therapy, and case management services. She also served as a youth advocate and coordinated with probation officers under the Intensive Home Based Supervision Program and conducted early periodic screening, diagnostic and treatment for children below 21. 
Currently Ivy is balancing her time in private practice and in SOLS Health. As a Clinical Director in SOLS Health, she oversees responsibility for the provision of clinical service delivery, program operation & management, evaluation & accountability to ensure accessibility and sustainability of therapeutic services most conducive to community-based mental healthcare. 
Presently, she is the advisor to the Autism with Employment (AWEsome) program that provides soft skills training and support system to improve employability of youth with autism. She is also supervising the grant funded community based program for B40 families through Project KAMI (Keluarga Akrab Mencapai Impian) and Family Youth Support Program (FYSP). Both programs deliver evidence and strength based training to improve parenting skills, family relationships and functioning, reduce problematic behaviors and delinquency in children and adolescent from the urban poor community.