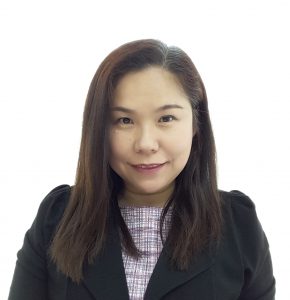 Dr Nicole Chen Lee Ping – Ph.D Couns (UM), KB, PA (Malaysia)
Honorary Assistant Secretary​
Dr. Nicole Chen Lee Ping has been working as a counsellor and trainer for more than 18 years in different counselling settings in non-governmental organisations, educational institutions, and private counselling centres. She is also a registered counsellor under the Board of Counsellors of Malaysia. She has wide counselling experiences in dealing with family, couples, and clients who have experienced trauma. She is currently a lecturer at International Medical University and has more than 10 years' of tertiary teaching experiences. She has published a number of journal articles and has presented at national and international conferences. She has been invited by local and international journal publications as a research paper reviewer for research papers in the field of psychology and qualitative research. Her current research interests are in human resilience, psychological healing, couple & family therapy, and women's issues.